The jewellery industry in Australia was estimated to be $3.5 billion in 2019. Fine jewellery comprises pieces produced from precious stones, semi-precious stones, and precious metals. Materials used in making fine jewelry commonly include diamonds, gold, platinum, pearls, and silver. One of the main factors driving this industry is associated with internet shopping behavior. Women's fashion segment is continuously gaining growth across Australia.
Similar to other precious metals, rose gold metal has experienced phenomenal growth in popularity in recent years. Some contemporary or modern designs look their finest when designed in rose gold. Most contemporary jewelers merchandising in trending jewellery, stocks rose gold jewellery. They are available in a wide range of varieties on numerous online jewellery websites.
Rose gold jewellery has changed the perception of people about gold. It provides a vintage vibe with minimal jewellery that generally appears in more heavy-set designs. Rose gold is an attractive new trend over yellow gold, and stylish women in Australia adore it. The color of this metal is reddish-pink, which sets it apart from other metals used in jewellery making. This color comes from mixing copper with pure gold. And with this color on the most delicately designed pieces of rose gold items like rose gold earrings, ornaments will last for generations and will grow to be more valuable with age. Rose gold is a delicate and romantic gold color that transforms into elegant, glamorous, and luxurious jewellery.
From romantic restaurants and fashion shows to conference rooms, the following are some of the reasons why rose gold jewellery has become so popular:
1. Romantic Appeal
Rose gold is known to the world as the most romantic metal. Most couples find themselves attracted to the reddish-pink color. This color of rose gold complements all skin shades. It holds a stand on jewellery for both women and men now. A wide range of gemstones looks fantastic when set on the rosy metal. Such gems include fire opal, pearl, green amethyst, blue topaz, aquamarine, and even diamonds. It also offers an excellent feature to vintage settings. This metal reinforces the archaic romantic look.
2. Durability
Copper alloy is present in rose gold, which gives rise to its unique hue. Copper is a sturdy material. It becomes exceptionally durable when merged with gold. It is resistant to scratch and is even more robust than white or yellow gold. This gold can keep pace with energetic or active people. And hence, people can wear their beautiful jewellery without any worries.
3. Affordability
The cost of rose gold is less than white or yellow gold. Still, it maintains lasting value as well as importance. The idea behind these pieces of jewellery is to pass them down from generation to generation. It is also possible to design a masterpiece in rose gold, with a moderate budget.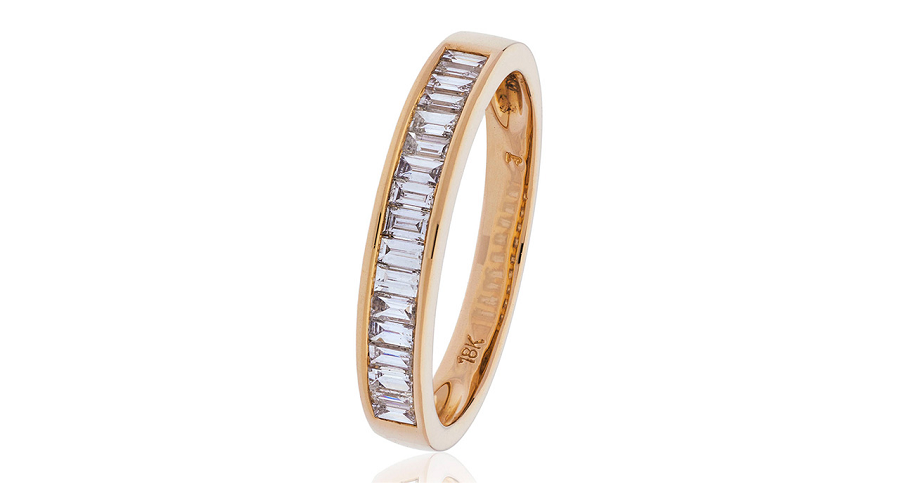 4. Rose Gold Does Not Tarnish
There is no need to do rhodium plating on rose gold. The color of this gold will not disappear or fade over time because of its firm surface. Dipping the jewellery every few years is not at all necessary. Mild dish soap, a cloth, or a soft toothbrush can help clean rose gold pieces. It also doesn't require any other special attention or care.
5. Available in Intricate Patterns and Designs
Due to rose gold's malleability, it can transform into more intricate designs, patterns, and shapes than any other metal. Different ornamental pieces like rose gold earrings, necklaces, bracelets, and rings are available in unique and attractive designs. If a person is fond o knotted, flowing, and twisting designs on ornaments, rose gold can bring those visions to life.