Today, wall mosaic has become a fashion in the world. We can all see the beautiful wall backsplash mosaic , such as TV background wall mosaic, living room background wall mosaic, bathroom wall background mosaic, dining room wall mosaic mural, and so on.
The mosaic pattern is made of a mosaic loose chip of different colors, sizes, and shapes, and is made by mosaic designers' artistic design patterns. It takes patience, strength, and the wisdom of art.
Jinyuan Mosaic example and painting divider tile display channel setting Mosaic design renderings, to give you Mosaic baffle painting foundation divider enrichment building instance of cut of the most recent pictures, Mosaic decoration case, Mosaic project to provide inspiration for you, let you see the real effect of the Mosaic background wall decoration in advance.
We are a factory, and Mosaic wall tile is in the client terminal. Spread every corner of the world. We know that we can collect to the engineering case of only a portion of the iceberg. However, we do all in its power to collect Mosaic background wall of engineering cases, hope to be able to derive some, can let the Mosaic decoration out the more wonderful world. Let our life more beautiful because of the Mosaic art.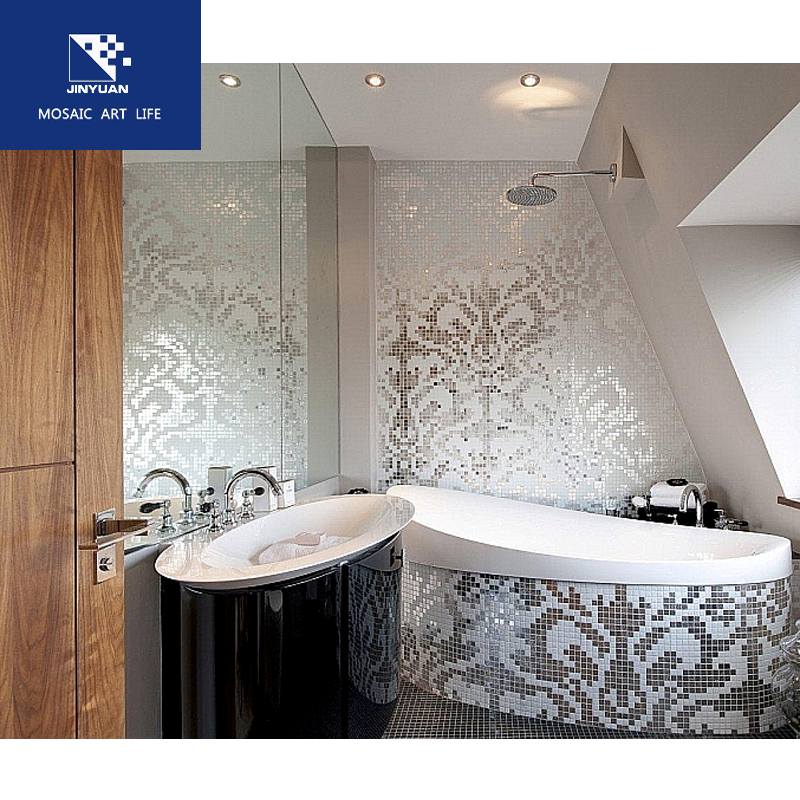 Some people, work is almost on the line. Some people are always in pursuit of perfection, must take the, no fame, never seeking fortune, but mind indifferent, do the best. This is perhaps a craftsman spirit.
In those days, when I just understood a mosaic pattern, I saw the workers in a small mosaic of different colors and a beautiful mosaic design. I was amazed and admire the workers. Glass mosaic chips are different colors of red, yellow, purple, not to mention the blue, green, pink, there are a lot of indescribable colors, in the hands of workers, like general and impressionistic watercolor draws, between the imaginative, writing means the art of life. The beautiful lines are flowing between the wonderful fingers of the workers, and they continue to extend.