As an entrepreneur, you're always looking for new ways to get ahead in the business world. You've read up on everything, from social media strategies to customizing page templates for your business's website. Like blockchain business leader Brian Magierski, you're blogging on sites like Medium to spread the word about your business. Lately, you've been thinking of starting a new business, and you've been thinking about starting it in a foreign country that's friendly to outside businesses, has reasonable tax rates, and makes the logistics of running a business easy.
That's exactly why you should start your business in the Republic of Estonia. From great perks such as digital e-residency to the low costs of running a new business, there are plenty of reasons to start in this European country. Here's why.
You can become an e-Resident
An e-Residency seems like a thing out of a science fiction movie, but it's real. Surely, this is one of the reasons you were considering Estonia in the first place; it's a revolutionary idea that's gotten everyone excited, from entrepreneurs to people passionate about immigration reform. According to LeapIN, it works like this:
"When you sign up for Estonian e-Residency, you receive a government-issued smart ID card that provides digital identification and authorisation. That way, you can digitally sign important documents, access secure services, and make secure transactions — even if you don't live in Estonia…Whether you want to start a business, expand your business, make investments, or study in the European Union, Estonian e-Residency makes it possible — and simple."
Whether you're looking to start a brick-and-mortar store, one that's completely online, or a business where you can hire talent from anywhere in the EU, this is a great solution. It's no surprise that, in 2017, the number of total births in Estonia (10,269) was lower than e-Residency applications (11,096)!
Logistics are simple
Once you've set up your e-Residency, the logistics of starting a new business are easy. You can do it all online, which means you don't even have to go to Estonia to get everything in order. According to 1Office, you can set register your business in only one day once you have your E-Residency, and banking is easy, too. They explain: "Online banking is convenient, as it allows you to make secure transactions from anywhere in the world 24 hours a day, seven days a week. It is much safer than the password card system as it requires you to verify your identity with your digi-ID. Additionally, Estonia has a very simple tax system that allows you to report tax directly from your bank account."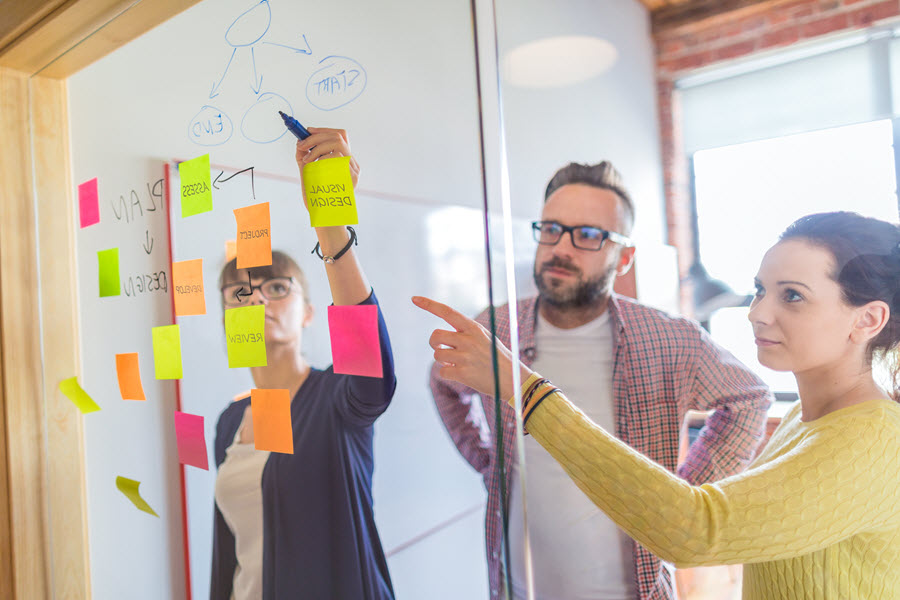 Estonia wants to make it as easy as possible for you to run a business. That way, you can focus on what matters, like assembling a great team and coming up with business plans. It's no surprise that, in 2017, nearly 22,000 new business registered in Estonia. It's an entrepreneur's dream come true!
Great tax policies
According to Data Driven Investor, Estonia is ranked "14th on the 'Paying Taxes' Doing Business' ranking (the 5th amongst the European countries), [and] has one of the most competitive tax environment in the continent. Estonian tax burden is very light: the current corporate income tax rate ranges from 14 percent to 20 percent. The reinvestment of profits further lightens it: corporate income tax is due only if (and when) dividends are distributed." As a business entrepreneur, you know what a great deal this is. Corporate income tax can be a big headache in many countries.
To learn more about paying taxes as a company in Estonia, take a look at these guides.
Everything is online
We're not exaggerating. Estonia was hit by a tech wave a few years ago, and now their society works as if it were in the future. According to VICE, "If you're looking for digital efficiency—as an entrepreneur or otherwise—you could do worse than Estonia. There's free, public WiFi just about everywhere you go, and the people there seem obsessed with using the internet to improve daily life. You want to buy a train ticket? Do it online. You need a prescription from your doctor? It's online. You want to give the government the name of your newborn baby without making a trip to the hospital? You can do that online, too."
So if you choose to open up shop in Estonia itself, it's a great place to run a business and stay connected. Especially if you're a digital nomad, you can live in Estonia, and run your business from literally anywhere. During the long winters, you can work from a cafe, and in the summers, picnic while connected to public wifi. For creative nomads, such as writers and designers, this can be especially tempting. Over 50 percent of Estonian land is covered by forest, and the rest of Europe is just a short flight away!
As you can see, Estonia is a great place to start up any business, whether it's online or brick-and-mortar. What other countries have you been considering for your business?