Buying a right chandelier for your home is not an easy task. There are a lot of things that must be considered, especially when you have so many amazing options available that are confusing you. Chandeliers have got to perform two main tasks; one is illuminating your room and the second one is adding beauty to your room. You cannot risk any of the two things when buying a chandelier for your home. It is like you will buy only one chandelier that will be there for years and you cannot compromise on it.
Let's have a glance at the different types of chandeliers that you can consider buying for your home.
1. Industrial Chandeliers
This type of chandelier is perfect for you to redefine the space above your dining table. It is something that will add a bit of personality to the whole look of your living room. If you have a contemporary style home, the sharp lines and exposed bulbs are a perfect choice for you.
2. Rustic Charm Chandeliers
These trendy yet traditional chandeliers add a certain charm to your dining room. These are bright and bold chandeliers that become the centre of attraction for anyone who enters your room. It is a perfect option for the country chic cottage and a beautiful cabin in the woods.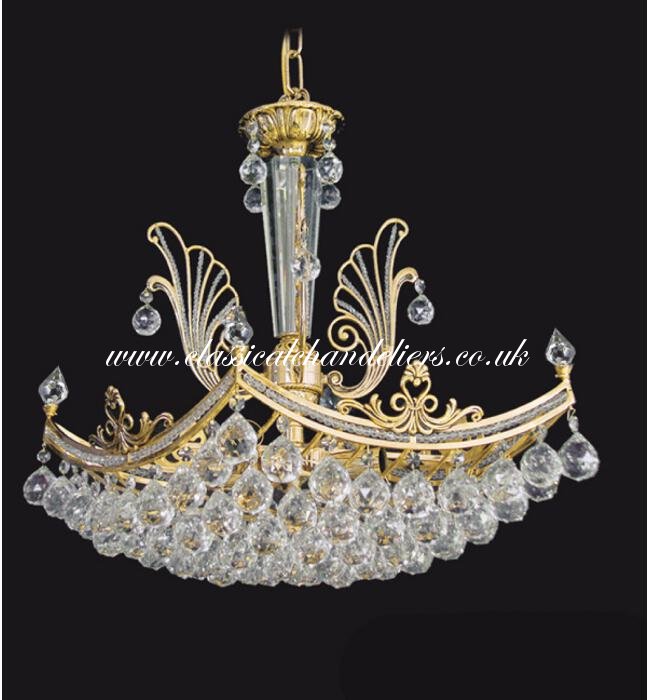 3. Crystal Chandeliers
A crystal chandelier is the best choice that you can ever make. You can decorate a crystal chandelier in your kitchen, entryway, and dining room. It takes the centre stage; no matter in which style or design it is. For a big room, go for a large crystal chandelier and if you have a small room, buy a small chandelier; just perfect for your room.
4. Candle Style Chandeliers
If you want to have an elegant, formal look in your room, the candle style chandelier is perfect for you. It adds a delicate touch to a room. You can hang it above your dining table, vanity set or freestanding tub.
5. Drum Chandeliers
For homes and offices with contemporary and modern designs, these chandeliers are a perfect choice. Their drum-like shape is what makes them different from other types of chandeliers. For bedrooms and small areas, these chandeliers are known to be an amazing choice because offer a focused light. Where other chandeliers refract and reflect light in all directions, these chandeliers will throw light where you want them to.
6. Beaded and Shell Chandeliers
If you think that the sparkle of crystal chandeliers is too much for you, the beaded chandeliers make a perfect option for you. These look similar to the crystal chandeliers but are light in weight, easy to handle, and smaller in size. These fit great with any modern home decor.
7. Waterfall Wall Lights Chandelier
You can find these chandeliers in a number of shapes and designs. In this type of chandeliers, crystal or class drips down from the top. The shape of the bottom can be geo, square or round. You can use strings or more geometric shapes for the drop. If you see it as an overall piece, it appears like falling water.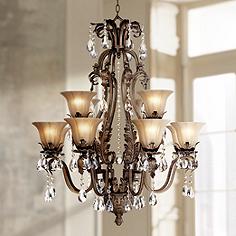 8. Shaded Chandelier
It is the type of chandelier when there are brushed glass surroundings around the light sources. They generally have more branches and look a lot like island pendant lights. They also have larger lights.
9. Sputnik Chandelier
It gives a cool look to space. One sees it as an explosion of light coming out of a centre point. Some are symmetrical and some are more random. Their arms are generally straight. These arms can have a light on both the ends or at one end only.
10. Hybrid Chandeliers
The variety of chandeliers is not limited to one shape or size only. In fact, like other things in the world, these are also available in hybrid forms. You can find a hybrid of globe, cage and candle chandelier etc. There are endless hybrid styles of chandeliers that are designed keeping in mind the specific requirements.
If you are someone who is looking forward to buying a chandelier for your space, you are advised to do deep research and go for the chandelier that suits your requirements, budget, and space size the most.