The city life can be wonderful at times. Things are close and there is always something exciting to do. You can have your choice of restaurants and that new movie is always playing at the local cinema. Perhaps the sports team is in town, or you can enjoy that jam-packed music festival this weekend. In terms of the kids, you know how to keep them entertained and busy. They have classes and play dates and weekend sports.
But there is a price for all of this excitement and convenience. Because you live in a city, you are never alone in your desire to want to partake in the city's goings on, and as a result you run into crowds everywhere. Crowds mean stress. This includes on the freeway, subway or bus you use to travel around the city. When you add in the stress of work and caring for your significant other, you can find yourself exhausted some days before you even get started.
What you really need is a chance to have a good time without the stress and that means a vacation. Someplace where you can breathe some fresh air, do as much or as little as you would like, and know that the kids are entertained and well taken care of for the entire time you are there.
Visit Punta Cana, Dominican Republic
Punta Cana is one of those places you hear about from people who look like they have a secret. It is a gorgeous beach community with soft white sand, crystal blue water, clean air, and the perfect weather all year round. Punta Cana sits at the easternmost tip of the Dominican Republic and is one of the most treasured cities in the Caribbean. Its idyllic location gives visitors access to lush tropical settings, and the chance to swim in both the Atlantic Ocean and the Caribbean Sea from the same beach. There is also a long list of things to do in Punta Cana.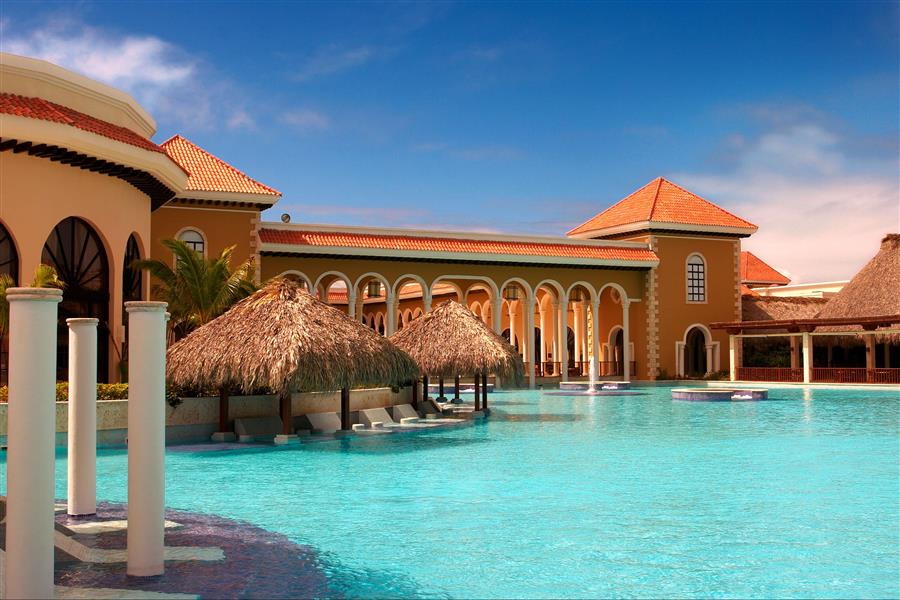 Stay at the Grand Bahia Principe Punta Cana Resort
The Grand Bahia Principe Punta Cana Resort is an all-inclusive sanctuary that caters to the entire family. This beachside resort contains 756 rooms two large pools, a full spa and workout room, six restaurants, four full bars and a children's water park and a discotheque on the grounds. The resort is in the heart of Punta Cana and gives you access to the best of the town. Many who come here however never actually leave the property, choosing to get their fill of fun, sun and entertainment on the resort grounds.
Family Fun in Punta Cana
Families can choose from a range of activities that they can do together in Punta Cana. On the resort, there is sunbathing, swimming, dancing, eating, and nightly dance shows at the Tropicana Theater.
Families can also arrange tours and trips off the property to view the gorgeous Punta Cana countryside. There can also go horseback riding, go on a Jeep Safari, visit the Seaquarium, and visit the beautiful natural preserve, Saona Island.
For kids, there are lots of fun activities. They can explore Dolphin Island Park and spend the day interacting with live dolphins. They can join the Bahia Scouts Club and visit the private theme park which features water slides, swimming pools, and nature-based activities.
Adults can spend pamper themselves at the resort spa, go on a fishing tour, shop in town, and having a romantic lunch right on the water. At night there are many bars and the Congas Bachata Disco on the property. They can also go into town for more adult fun. The best part is the resort offers a babysitting service so no need to worry about the kids while you go out and paint the town.
The Grand Bahia Principe Punta Cana gives you the option of doing as much or as little as you want day to day. You can let the kids enjoy themselves in a supervised setting while you simply sleep or get a massage. You can break a sweat whenever you like or never raise your heart rate one single time while you are here. The weather is perfect all year round, and the air is always clean, and most importantly the town of Punta Cana is always waiting for you to visit.