More people are choosing to vape as vapes are getting smart. Whether you are trying to quit smoking, or just picking up a new habit, vaping is a great tobacco alternative. Many people use vaporizers to vaporize herb mixes, raw tobacco, or e-liquids that contain a variety of flavors and herbs.
With all of the vapes out there, from vape pens to full-on vape-mods, choosing your first vape can be a challenge. Here are five rule for buying your first vape.
1. Choose the Material You Want to Vaporize
This is an especially important consideration before buying any vape. Some vaporizers are compatible with a variety of materials, from dried herbs to tobacco and e-liquids. However, some of them can only be used for only one type of material and are not compatible with others.
This means that knowing the particular heating material you want to use to form vapor is key to making sure you get the right vaporizer.
2. Understand Accessories and What They Do
Many vaporizers can be customized with a variety of accessories from glass water creations to various power and charging tools. These tools all serve unique purposes, from simple enhancements to the appearance of the addition of steam to create more vapor. Others keep your battery going longer or they add heating capacity, also creating more vapor that is often stronger.
While you might not need these accessories to start with, you might want to know which ones your vape is compatible with, in case you will want them down the road.
Options include different styles and types of coils, various capacity reservoirs, and different colors and styles. Some have adjustable heating elements, while others are fixed.
3. Choose Your Vaporizer Carefully
There are a number of brands and types of vaporizers on the market. One of the first questions you will need to answer is where you want to vape: if you are just going to vape at home a tabletop vaporizer that plugs in may be the best option for you. Often these models are simple and produce large amounts of vapor. The Suorin Air is one popular option, though you will want to shop around online and find the best vape to fit your needs.
If you want to vape on the go, you have several choices from simple vape pens to high-end vape mods. These are rechargeable, come with various styles of reservoirs, and even different coils that produce different vapors and different temperatures and density.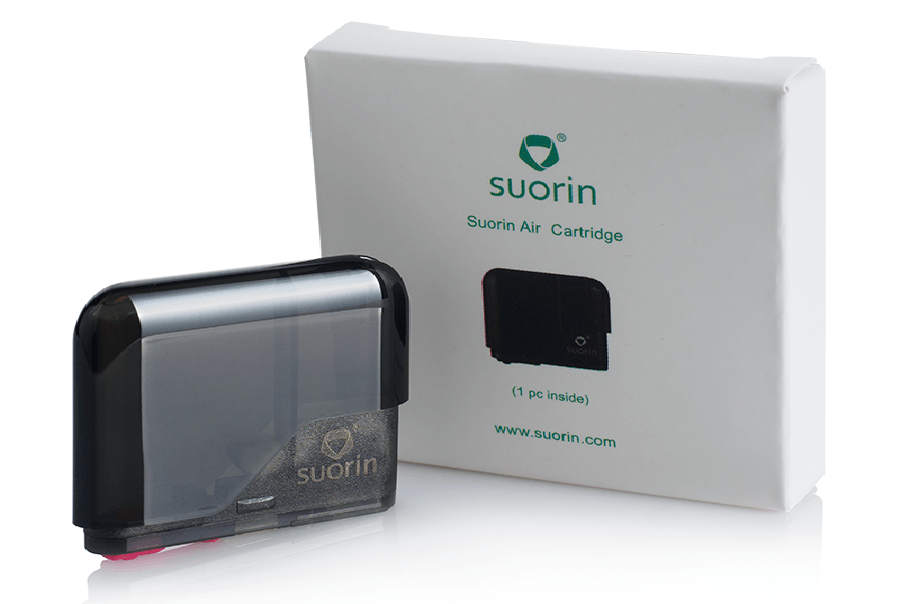 You'll also want to consider the capacity of these vapes, and how long you need it to last between refills during the day. Small vape pens will last a short period of time, need frequent refills and charges, but will be cheaper at the outset. Mods are usually used by experienced vapers who want a unique experience and a device they can customize to meet their own needs and desires.
4. Understand How to Prepare Your Vaporizer
In most cases, it is not as simple as pulling your vaporizer from the box and starting to use it. There are usually some preparation steps along the way. You might have to heat them to their maximum possible temperature and leave them for a few minutes, or completely drain the battery and then recharge it before you get started.
In the case of more complex tabletop models, you may need time to familiarize yourself with the device before you get started, so be sure to study the owner's manual, and follow any instructions for getting them ready.
5. Keep Maintenance in Mind
One of the most important steps in maintaining your personal vaporizer is to keep it clean. Screens or filters must be cleaned on a regular basis and replaced periodically. You must also clean all of the parts of your vaporizer and inspect them regularly.
Check with your owner's manual to see what needs to be done and follow the instructions carefully to keep your vape looking and working just like new. If you have installed accessories, be sure to keep them clean as well, and follow the maintenance instructions for the various parts as well, replacing them as needed.
Knowing what maintenance your device will need will help you choose the right vape for you and what you want to do.
Conclusion
When you are buying your first vape, you might not have a really good idea of what you are getting into. There are so many models and types out there, it may be hard to decide. Take these five rules to heart, and know what you need and want before you purchase your first vape.
What kind of vape are you currently using? Would you recommend it to a friend? Leave us a comment with your thoughts in the section below.