As a small business owner, you have two important goals. One goal is to provide excellent customer service. The other goal is to maximize profit.
For many business owners, shipping costs are a major problem. Shipping costs can eat into their profits. It's important to keep shipping costs as low as possible.
If you're a small business owner read this guide. You'll find a small business shipping tip or two to help reduce your shipping costs.
Pay Attention to the Cost of Service and Speed
Service and speed are big factors that play a role in determining shipping costs. A recent survey found that consumers want their online orders to be shipped fast and free.
While you have to cater to your customers' needs, you'll find that the shipping rate is higher for expedited shipping. Consider giving your customers an incentive to receive free shipping.
Offer free shipping to customers who have orders for a certain number of dollars. With this strategy, you can sell more products and save on the cost of individual shipping. All the items can be shipped together for less.
Negotiate Your Shipping Rates
Do you have great negotiating skills? Put them to good use by negotiating your small business' shipping rates. Your carrier may give your small business a better if you're shipping regularly with them.
Tell your carrier that you want to keep working with them, but that you would like to get a better deal. Chances are that the carrier will lower your shipping rate to keep your business.
If your carrier doesn't want to budge, you can always find a new carrier. Many carriers have special rates for small businesses.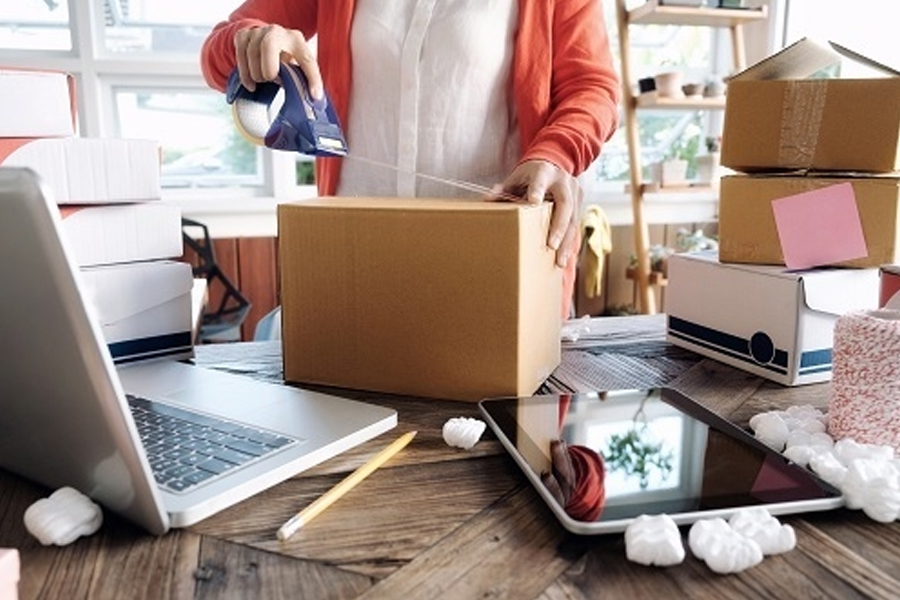 Consider New Packaging Solutions
A great way to reduce shipping costs is to recycle boxes. You can reuse the boxes where your supplies come in.
Consider buying packaging in bulk. Many carriers offer small businesses a significant discount for buying in bulk.
Make sure to use the right size boxes. Don't package a product in a larger box. All this does is increase the dimensional weight cost.
Did you know you can print your own digital stamps? This can be done with an in-house postage machine. You can rent or lease one of these machines. The best postage meters will save you a lot of money.
Use Shipping Software
Good shipping software can do wonders for your small business. It can provide you with real-time shipping rates. With this information, you'll know what's the best time to ship out products.
This software will also allow you to customize, buy, and print shipping labels. This is a major way to cut shipping costs.
Pick a Small Business Shipping Tip to Reduce Your Shipping Costs
The costs of business shipping can make or break your small business. If your small business is struggling with the cost of business shipping, choose a small business shipping tip to use.
Looking for more interesting and informative articles? Explore the rest of our blog for more great reads.