A move can be both exciting and terrifying. If you are going to be making a move, you will likely be hiring a moving company to assist. After all, the majority of people aren't professional movers.
Therefore, you might not know what to do, what needs to be done, and how to do it. Hiring a company to assist can lessen the burden of the entire process, and it can help to ensure everything is done correctly. During your search to find one, you are likely going to be seeking instant moving company quotes. Luckily, there are plenty of ways to ensure you are getting accurate quotes. Below, we will be going over some of the tips to get accurate instant moving quotes and how to use that to pick the right moving company.
Getting Instant Moving Company Quotes:
1. Find Companies That Offer Them
Firstly, you need to look for companies that offer such moving quotes. Finding moving companies that offer instant moving quotes is essential.
2. Pick The Right Services
From there, you need to ensure that you are picking moving companies that offer the kind of service you need. For instance, if you are looking for long-distance moving help, you want to be certain the moving company offers long distance moving services.
3. Figure Out What You Are Moving
You will not be able to get an accurate quote if you are not accurate with your inventory list. What is largely going to impact the total amount you can expect to pay comes down to your inventory list and the total distance you are moving. These variables will have the most significant impact on the total cost of your move. The more things you are moving and the heavier and bulkier they are, the more you can expect to pay. Likewise, the further they have to travel with these things, the more you can expect to pay. Without knowing how many things you are bringing and the total volume you are moving, the moving company won't be able to offer you an accurate quote because they won't know the size of the truck needed or anything else. Keep in mind; if you are moving specialty items like a piano or extremely large items that need specialized care, you can expect to pay a premium.
4. Are You Getting Insurance?
Knowing what you are moving to the new place is also helpful for getting an accurate quote because it is going to dictate whether or not it would be worthwhile to get insurance and the type of coverage that you need. If you are going to be moving a lot of fragile and expensive things, you will want to get sufficient coverage. Different moving companies will have different levels of liability coverage; they will be able to offer you. Knowing what kind of coverage you will need is key to getting an accurate quote.
5. What Date Are You Planning On Moving?
Believe it or not, but the date you intend moving can end up dictating the premium you are forced to pay for a moving service. If you are planning on making a move during the high-season, you can expect to pay an inflated price. Whereas, if you are going to be moving during the low season, such as during winter, you might be offered a lower estimated quote. Therefore, you will want to figure out the time of the year, and even the day of the week, you will be moving as each variable can impact the total expected price you will have to pay. Not knowing the expected date of your move is going to throw off your moving estimates by a significant amount. This is why you want to be flexible with your moving date to save as much money as possible.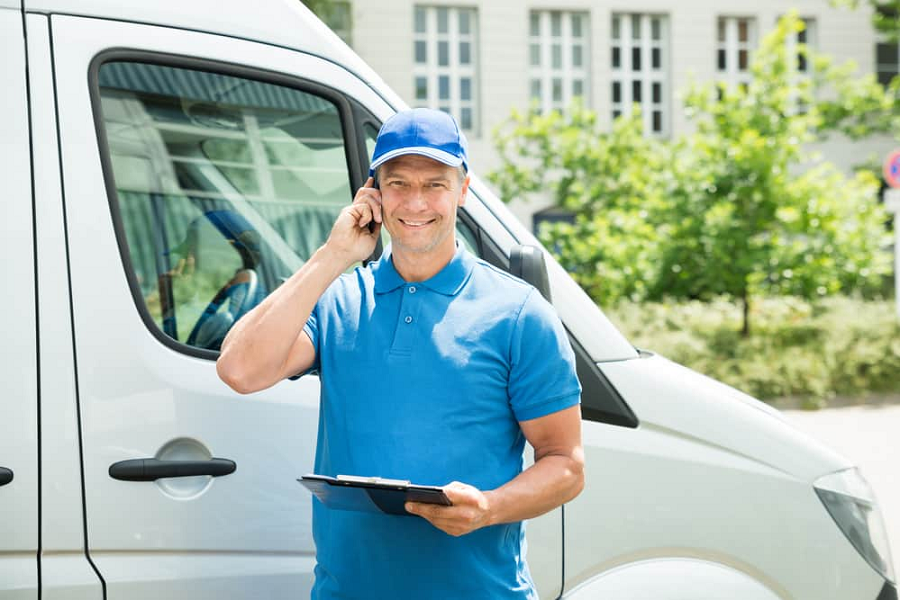 Now that we have gone over some of the key things that you are going to want to know to go into the search process, we will be going over some of the tips for choosing a moving company once you have accurate quotes.
Tips For Choosing One:
1. Look At Value
The main thing that you want to avoid doing is comparing quotes on a 1 to 1 basis. Instead, you should be looking at the value you are getting for that respective price. Some moving companies are much more experienced than others. Therefore, if there is only a small price difference, it might be beneficial to opt for the moving company that is more experienced. Likewise, other variables might be at play that help convince you to pay the higher quoted estimate, such as feedback. If a company has a lot of bad reviews, it is best to avoid them.
2. Licenses and Insurance
As mentioned above, you want to identify the right company that is going to be able to offer you the kind of insurance you need to give yourself peace of mind throughout the move. Another key thing that you should be considering is whether or not the company is licensed to operate within the state. For long-distance movers, if you are planning on moving across the country, you will need to find a company that is licensed by the FMCSA.
Getting an accurate estimate is only possible if you know the variables that can impact the price yourself. Once you input these things into a company's instant quote generator on their website, you should be able to get an accurate estimate that you can use to help make your decision.