Summer is almost around the corner, and if you're looking forward to throwing a fabulous summer party – welcome to the club, you definitely aren't the only one! Here are three amazing yet affordable recipes you should take into consideration, so check them out and come up with the perfect food and drink selection for your upcoming party!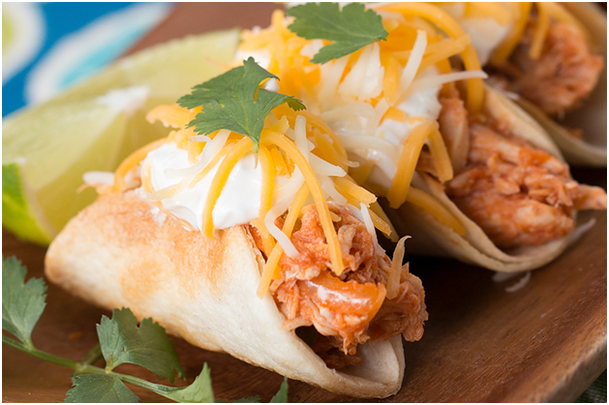 Super delicious mini chicken tacos
We can't name a person who doesn't like tacos, which is exactly why you should make these for your next summer party. For 50 mini chicken tacos, you'll need 7 flour tortillas in the first place. Generously brush 2 tablespoons of melted butter onto both sides of tortillas, and then use a circular cookie cutter to cut them into small circles. The next thing you'll need is a 12-cup muffin tin. Flip it over and place mini tortillas in the space between two cups, so that they make a mini taco shape. Remember that one muffin tin will fit 17 mini tacos. Bake your tortillas for 5-8 minutes at 190˚C or until they turn golden brown and crispy. Then take one rotisserie chicken and shred it, removing all bones and skin. Place shredded chicken in a large pan over medium-high heat and add 1 ½ cups of salsa. Stir the mixture well to combine, and serve your mini chicken tacos along with toppings such as sour cream, guacamole, and Mexican blend cheese. Bon appétit!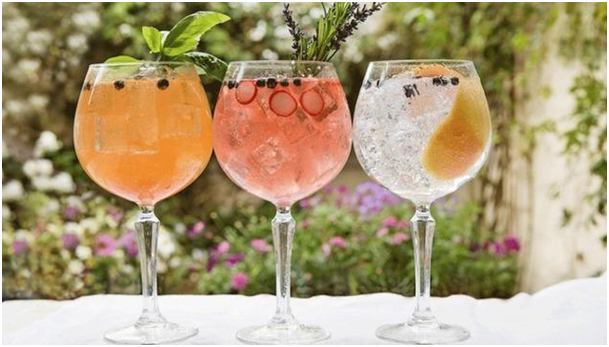 Awesome gin cocktails
We can all agree that no summer party is complete without signature cocktails, so make sure to have that covered before your guests start to arrive. Needless to say, gin cocktails are undoubtedly some of the most wanted drinks of refreshment out there, so be sure to take them into consideration. For example, a cocktail called Southside is one of the best choices for hot summer days, and all you need for one glass of this amazing drink are 60ml of gin, 30ml of lime juice, 15ml of sugar syrup, and 8-12 mint leaves. Combine all ingredients into a shaker, add some ice, and shake it hard and fast. Then fine strain it into a coupette and proudly serve this drink to your guests.  Hotel Georgia is another summer-perfect cocktail everyone will love, so make sure to bear it in mind as well. For this cocktail, you'll need 50ml of Smoked Gin, 20ml of lemon juice, 10ml of orgeat, 2 dashes of orange blossom flower water, and 15ml of egg white. The next step is shaking all the ingredients in a shaker without ice. Then shake it again with ice and fine strain into a coupette. Garnish with grated nutmeg and voila – your fabulous cocktail is all done!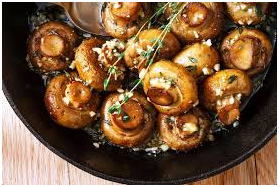 Tasty grilled garlic butter mushrooms
Last but certainly not least, these grilled garlic butter mushrooms are all you can ask for if you want to pick a delicious dish that won't break the bank. First of all, these are super tasty, but the best thing about them is the fact that they're extremely easy to prepare. Of course, we have to mention that it's much better to cut the mushrooms in half than to slice them, simply because sliced ones are a bit hard to keep on the skewers. So, buy 1kg of mushrooms and start with cutting them in half. Then put them in a bag, pour some balsamic vinegar, soy sauce, and garlic over the top. Shake the bag, put it down, and let the mushrooms sit for at least an hour. Then fire up the grill, melt some butter, and mix some garlic into it. Take the mushrooms out of the bag, skewer them, and put them on the grill. Leave them on the grill until they turn golden brown and then drizzle them with the garlic butter once they're off the grill. Be sure to follow the procedure because drizzling the mushrooms with the mixture after they come off the grill is the only way to bring out the fabulous garlic butter taste. As simple as that!
As you can tell, there really are a lot of amazing summer recipes that are both delicious and affordable at the same time, which means that your guests will enjoy the meal while you'll be able to save some money. If that's exactly what you're hoping for, all you need to do is to stick to our fantastic recipes and you'll make that happen, without a shadow of a doubt!