Are you looking for a way to spend more quality time with your family? It may be time to consider a motorhome purchase.
Motorhomes provide a great escape from the day-to-day and allow families to experience adventure while still maintaining some conveniences of home.
If you've purchased a motorhome or are planning to buy one soon, now is the time to consider purchasing motorhome insurance to protect your investment. If you're not sure where to start, this article offers a brief introduction to the topic.
What Is Motorhome Insurance?
Just like homeowner's or auto insurance, motorhome insurance is designed to protect you from large out-of-pocket expenses in the event of a negative occurrence while using or storing your rig.
Like auto insurance, coverage would typically include collision, comprehensive, and liability. However, coverage of contents and accessories (awnings, etc.) are usually considered optional and can be added to your coverage for an additional cost.
How Much Does Motorhome Insurance Cost?
The cost for coverage is based on many variables. First of all, what size rig do you have? Travel trailers, fifth wheels, camper vans, and bus conversions are all insurable but at different rates.
Other variables include:
Occasional use or full-time living
Driving history of the owner/primary driver
Limits or deductibles you set
Additional riders or options you choose
To get an accurate quote for your situation, it's best to contact your local insurance agent.
How Much Insurance Do I Need?
Motorhomes are investments that sometimes cost as much as six figures. Unless you have enough cash to replace your rig, you want to make sure you have enough coverage to replace it if the unthinkable happens. If your motorhome is financed, you definitely don't want to be stuck making monthly payments for something you can no longer use and enjoy.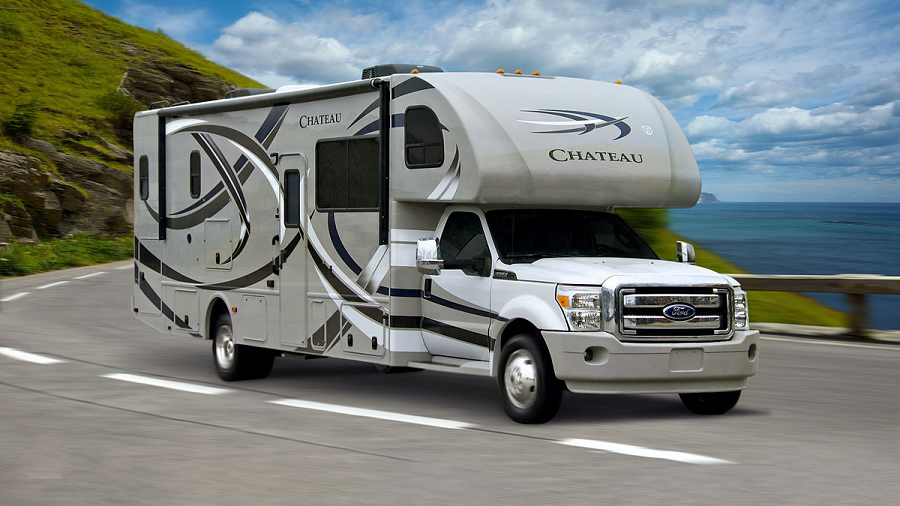 Optional coverages you may want to add to your policy include:
Uninsured and underinsured motorist coverage
Total loss replacement coverage
Campsite and vacation coverage
Towing and roadside assistance coverage
Emergency expense coverage
Be sure to discuss these options with your insurance agent to learn more and get the best motorhome insurance coverage for your needs.
Why Is Motorhome Insurance Coverage Important?
One word—protection! Protect yourself, protect others, and protect your investment.
Motorhomes are large vehicles that can cause significant injuries and damage to people and property if they're involved in an accident. While no one wants to think about the possibility of such things, this is exactly why insurance is important.
Equally as important, insuring your motorhome is required by law.
Ready to Get Your Motorhome Insured?
When you're ready to get your motorhome insured, start by contacting your local insurance agent and discuss your options for motorhome insurance. He or she can put you on the right path to find the right coverage to suit your specific needs.
We hope this article has helped to answer some of your questions about the basics of motorhome insurance. To learn more about this and other interesting topics, feel free to explore the many articles available on this blog.