Are you currently planning your first RV trip ever, or at least the first one in a long time?
If so, you certainly have every reason to be looking forward to your trip, but at the same time, if you think you can just hop in your newly rented RV and drive out to your destination, you're a little mistaken, especially if your experience with driving an RV is either limited or non-existent.
These are the top five rental tips for first time RV travelers:
1 – You Need To Know What All Of Your Expenses Are Going To Be
There are many expenses that you will incur on an RV trip. Obviously, some of the bigger and most notable expenditures will be the cost of renting the RV itself and fuel (as RVs are obviously not the most fuel-efficient vehicles on the road).
But at the same time, there are several other expenditures that you are going to have to contend with as well, including food, RV park fees, the reservation fee, a refundable security deposit, RV renter's insurance, and miscellaneous or unexpected expenses.
What you'll need to do is create an excel spreadsheet where you can outline each of your projected expenses and then truly budget yourself for your trip.
2 – Practice Your Driving Skills Before You Begin The Trip
If you've never driven an RV before, or even if your experience is just limited, then you never want the road trip itself to be your first time driving it.
Instead, you'll need to drive the RV around your area first to get a feel for it. You'll specifically want to practice merging and driving on the freeway, going through tunnels, traveling uphill and downhill, parking, and navigating your way around tight corners.
Some RV renters will also require you to drive one around the dealership to make sure that you are fully comfortable driving it; otherwise, they may not even allow you to rent from them.
3 – Really Research The RV Parks
Never just choose an RV park at random and then show up to it on your trip. Instead, actually research that RV park and make sure it has everything you need.
For example, you'll most likely want to have water and electrical hookups, and you may also want access to a lake or a river, as well as hiking trails.
You should also research what the policies are regarding pets and children, and of course, look into what the nightly fees are as well (some parks can be as low as $10 to $15 a night, but others can be as high as $50 or more).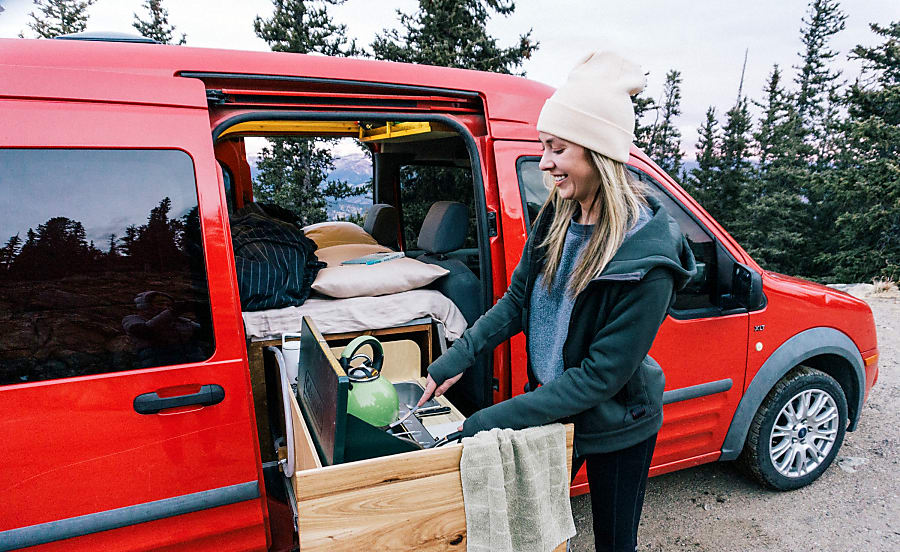 4 – Take Good Care Of Your Pets
You can most certainly bring your pets with you on your RV trip, but you'll still want to be a little careful about how you go about it. Always research what the rules are regarding pets at the RV parks you plan on staying at, and also have your pets get accustomed to your newly rented RV before you travel (i.e. have them explore the interior of the RV the day before you leave).
Also make sure that you bring enough food and any necessary pet medications, and always have a leash when you walk them around the RV park (having your pets invade the campsites of the other campers is an excellent example of improper park etiquette).
5 – Plan Backup Activities
When you're going on an RV road or camping trip, there's undoubtedly a list of scheduled activities that you have planned, whether it be visiting a historical or national monument, going kayaking, hiking, mountain biking, or whatever.
But it's also a good idea to have backup activities as well. For instance, what if you plan on going on a mountain biking trip only for it to be pouring rain on that day? Rather than just sit around disappointedly and do nothing, you should instead have backup options planned instead, whether that be fishing in a raincoat or playing games under the RV's awning.
Traveling In An RV For The First Time
Traveling in an RV for the first time is going to be a fun and adventurous experience, and is certainly worth the time and the money. But it's also most likely not going to be an experience free of problems. Fortunately, you can minimize those problems with the tips that we have covered in this article.