Full of sand, surf and sun Malibu, CA is a beach lover's dream. With miles of dreamy beaches, many Malibu beach rentals offer oceanfront properties to really give you that ideal setting.
Malibu is conveniently located thirty miles south of Los Angeles. The LAX airport is one of the world's main transportation hubs making travel to and from Malibu a breeze. The area was originally named 'Humaliwo' by the Chumash Tribe. This translates as 'the surf sounds loud.' People come from all over the world to catch and ride the waves. Malibu's Surf Rider Beach was named the world's first surf riding reserve.
With year-round weather similar to that of the Mediterranean climate, Malibu makes for a great place to visit whenever you can squeeze in your holiday. So if you are a beach lover here are some reasons why Malibu, CA should be a must-visit destination on your list.
The Beaches
Known worldwide for its famous beaches the ones at Malibu are top notch. Locals and visitors alike love and cherish their beach time. There are tons of various beaches to choose from. To help you narrow down your options or give you a starting point, why not try Zuma Beach. This beach has a large and convenient parking lot, bathrooms and showers. You can build sand castles and boogie board to your heart's content. Even though this is a popular beach, it is also a big beach. Visitors are able to spread out while still enjoying the amenities and claim their own patch of sand.
The Malibu Surf Shack
A bit of legend in these parts, The Malibu Surf Shack has been open and serving its customers since 1972. They have a wide variety of water-related gear for sale or for rent. If you have always wanted to try boogie boarding, they got them. If you have always wanted to try surfing, they can give you a lesson. If you want to go out in a sea kayak but lack the skills or experience to go out on your own, they can take you on a guided excursion. Whatever your need might be, they probably have a way to help you. Even if none of that interests you, it is still worth popping in to check out the Malibu Surf Shack.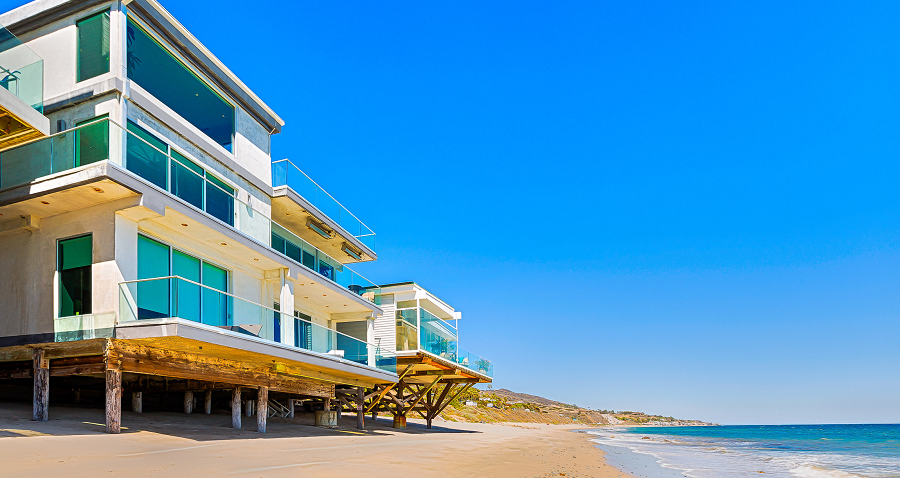 Stay in Awesome Accommodation
Home to Hollywood stars, people in the entertainment industry and other affluent residents, Malibu is the place to live it up a bit if you can. If you are going all the way there, try to get a place with beachfront views if you can. Many savvy travelers are moving away from the traditional hotel bookings and instead opting to rent a private place all to themselves. If you are traveling with a group of friends or as a family, the cost of splitting the accommodation can make this a particularly appealing option. By doing so you will have all the creature comforts of home but with a few more added luxuries to remind you that yes, you are in fact on vacation.
Check out a Festival
Malibu seems to have become an unofficial festival destination. There always seems to be something going on around town. A few events worth noting are The Malibu Chili Cookout which happens every Labor Day, The Malibu Nautica Triathlon in February, The Malibu International Film Festival, The Malibu Arts Festival held the last weekend of July every year and The Polar Plunge which also happens every February. So no matter when you are there make sure you stop by the visitor's center and pick up a local events calendar to see what is going on.
Go Hiking
An outdoor enthusiasts mecca, there is plenty of recreating to do near Malibu. A short drive inland brings one to mountains, waterfalls, wildflowers and the Santa Monica Mountains. There are a lot of various hikes one can go on around the area. If you need help narrowing them down and choosing one, check out Solstice Canyon. This six-mile hike is famous for its beautiful waterfall. It also boasts gorgeous vistas, stunning scenery and history. A stone cottage dating back to 1865 can be seen along the trail as well as some unfortunate recent history of the remains of some of the houses that have to succumb to wildfires. Visitors can also opt to hike shorter sections of the trail as well.
Visit the Malibu Pier
Perhaps one of the most iconic, if not the most iconic image of all of Malibu is the Malibu Pier. Situated directly next to Surf Rider Beach, the pier makes for a great location to people watch in general and observes those out there catching the waves. Visitors can stroll along the pier, shop in the local gift shop, fish or dine at one of the two restaurants. At the end of the pier is the café with nice bites and views. At the base of the pier is one of Malibu's most popular dining options, The Malibu Farm. No matter what you decide to do, the pier makes for a great place to get some cool photography shots.
Check out the Adam House
As you look at all the mansions around Malibu, the Adams House is one that you can take a tour of. This place welcomes visitors from all over the world to marvel at its Spanish Colonial Revival style of architecture.
If you are a sun seeker and love those beaches, make sure you keep Malibu at the top of your destination list.