If you are a beginner who has made the all-important decision to invest in your dream home, you need the right house-hunting strategy. Diving into the real estate market is an exciting experience, especially for newcomers.
However, it can be a challenging minefield if you are not prepared beforehand. Here are some helpful tips for building your house-hunting strategy from the get-go.
1. Think About Why You Want to Buy
This is the most crucial question every buyer should ask before venturing out into the market. When you are going through several listings of properties online, you need to make a checklist of why you want to make such a significant investment.
Think about the future you want to provide for yourself and your loved ones. Have you chosen the best suburb to suit everyone's lifelong needs? Do you prefer a house or an apartment?
Make a list of all your goals, and then go into the options for houses for families. This will save you heaps of time. Even a realtor will ask you basic questions about whether you are planning a family, changing jobs, starting a business, or downsizing.
This helps them decide the best areas to ensure that you will be happy with the outcome.
2. Organize Your Finances in Advance
There is no point in long-distance house hunting if you do not have the finances ready to close a sale. Get in touch with your bank or finance broker to get pre-approved for a mortgage.
It is best not to focus too much on the interest rate of a loan. Look into the flexibility and features you are being offered for borrowing that money.
Getting a mortgage is competitive. Since it does not cost anything to get pre-approval, you will be in a stronger position to make deals when you stumble upon the home of your dreams.
Many pre-approvals are valid for around three months, so you can have this handy with 10% of the deposit.
3. Do Your Research Thoroughly
Like purchasing a new car or any other major asset, you will need to do a lot of research. Buying houses for families is a significant investment. Online property searches are your best bet to get started. You can go on the most popular websites or contact local real estate agencies.
No matter how attractive a property looks online, always arrange a viewing. This will give you a compelling peek into the life you can have living in that house. You can also meet the seller and form a relationship with them or their agent to put your offer in the running.
Another essential bit of research is conducting a property title search. This proves who owns the rights to the house you want to buy. Only they can sell the property to you to avoid legal problems down the line. If you are wondering how much does a property search cost, here is a beneficial post.
4. Shortlist Your Preferences
Instead of keeping a long list of wants and needs in your head, shortlist these preferences and write them down. Make sure that you are being very realistic with your expectations, especially when comparing house prices.
For instance, an apartment in the city will not provide much space for the same price as one located far away from the center. Think about the floor plan, layout styles, asking price, proximity to schools and shops, and the room sizes before making any offers.
5. Make a Fair Offer
Although it is easy to fall in love with a home, one of the most common house-hunting mistakes people make is overvaluing or undervaluing an offer. When deciding what to price your bid, check out what the bank values the same property.
Then look at the building or land size, how many rooms and bathrooms it has, the property's age, and how much it is worth in the local market.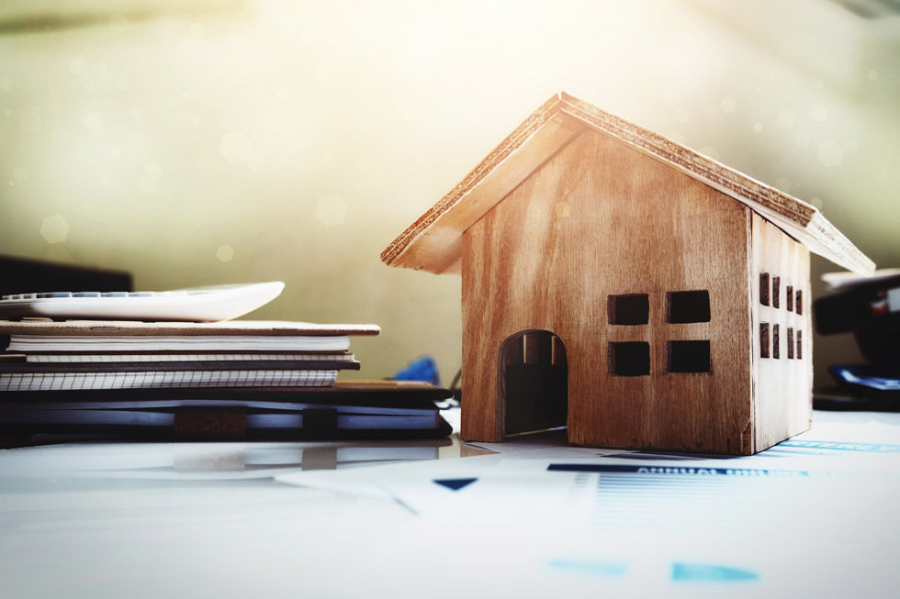 6. Prepare for the Legal Process
It is beneficial to hire a solicitor or real estate agent before you start looking at options for houses. Let them know that you are embarking on your house-hunting strategy for a new home.
They will become a close ally during the process and review all your contracts carefully. If there are any conditions or problems you do not understand, they can break them down for you. They can also step in and negotiate with the seller's agent or lawyer on your behalf.
This can help go over default rates of interest, deposit amounts, settlement periods, and other legal matters. If you are in a hurry to acquire a home, you will need legal guidance to ensure that you are not making any house-hunting mistakes.
7. Practice Negotiation Tactics
After months of searching, you will be excited to start negotiating a deal, especially if your agent tells you that other buyers are circling your dream home. Negotiating is an art form that needs to be done right. Many deals are won or lost depending on how good a person's negotiation skills are.
Remove any emotions out of the equation. Do not let your seller know that you are desperate for their home, and speak to them calmly. Understand property's true value in the market and have a good house-hunting strategy before going to viewings.
8. Reach Settlements Like a Pro
This can take place around 6 weeks after exchanging contracts. Your agent or solicitor will let you know how to settle and arrange payments for your new home.
Then the title deed will be transferred to your name. This is where you will need to move swiftly to get the money for your home. Use this time to arrange pre-settlement inspections to ensure that the property is in good condition and will not cost a fortune in repairs.
Drive Your House-Hunting Strategy Home
Finding your first home is a unique and powerful experience that involves a lot of time, effort, emotions, and commitment. Your house-hunting strategy needs to go beyond a neighborhood's location to include many facets of the buying process.
This will keep you in a strong negotiating position to help you secure your dream home in no time. If you enjoyed reading this guide, check out some of our other posts for more homeowner tips.