Approximately four million people graduate from college in the United States every year. At one point or another, all of those people will need a copy of their diploma.
The reasons for needing your diploma range from proof of graduation for a job to applications for graduate school. When the day you need yours arrives, the last thing you want to say is, "I lost my diploma!"
If that is you, don't worry. There are ways to retrieve a lost diploma.
I Lost My Diploma…Now What?
No matter where you went to school, you are entitled to a copy of your educational records. The Family Education Rights and Privacy Act (commonly known as FERPA) is a federal law that guarantees that every student has access to inspect, review, and request copies of their educational records.
Your transcripts and your diploma are some of these records, and your school is required to keep copies of them and make these copies available to you.
Even if your school has closed, there is a legal obligation for the records to stay intact. When this happens, another institution will take over the records for the defunct school. The higher education agency for your state can help you find the institution holding your records.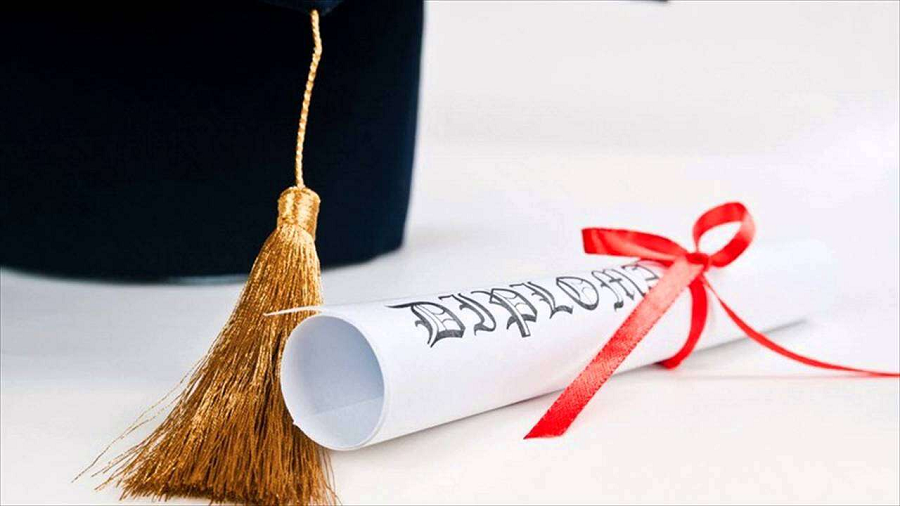 Step 1: Check With Your Parents
If there's anyone as proud of your college degree as you, it's your parents. They might have an idea about where you put your diploma. It may even be hanging up on their walls!
Step 2: Double-Check Your Own Records
You probably turned your house upside down looking for your diploma before calling Mom and Dad, but it never hurts to double-check. Look through your other important documents, like your birth certificate and social security card, to see if you tucked it away for safekeeping.
Step 3: Call Your Alma Mater
After looking through your house, you might discover that your original diploma is gone forever.
It might seem like a hassle, but calling the registrar's office at your school is the most direct way of replacing a lost diploma. The registrar can tell you the policy for requesting duplicate diplomas at your particular institution.
Step 4: Submit a Written Request
No matter where you went to school, you'll have to submit a written request for your diploma. This is a FERPA requirement. Most schools have a form to fill out, which counts as a written request.
Depending on the institution, it may be a few weeks before you get your new diploma, but the new copy will be an official, certified copy.
Step 5: Order One Online
Ordering a diploma from your school might seem like the most straightforward option, but some students aren't able to use this route.
The cost of ordering a new diploma from your school can be prohibitive. Some schools withhold diplomas from students with unpaid bills or other unresolved issues. Maybe you have a deadline and can't wait for the school to process your request.
If you've tried the traditional channels without any luck, it might be time to order a replacement degree online. As long as you are ordering a diploma from a school you actually graduated from, these diplomas will do the trick.
Congrats, Grad!
The cry of, "I lost my diploma!" isn't a cry of defeat. It's just the first step in getting your diploma replaced so you can get back to using all that knowledge you learned in college in the first place!
Browse around some more for our latest tips and tricks!