When world travelers visit Africa from abroad, they tend to get headed towards the major city and tourist centers and into established resorts and lodges. And while there's nothing wrong with this per se, it also means they're missing out on a lot of the hidden gems that the smaller and less well-known towns have to offer. But if you want an African adventure with a difference -far from the throngs of other tourists- then we've compiled our favorite African small towns you've probably never even heard of!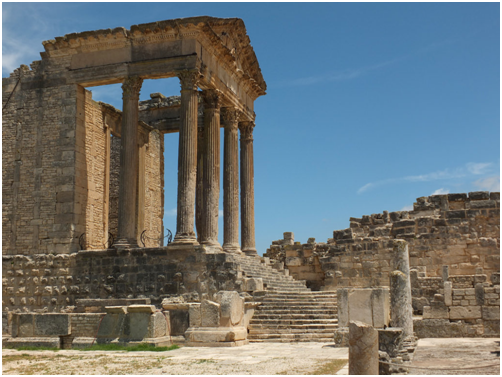 Tunisia – Dougga
When travelers think of Tunisia, images of sun-drenched beaches, coastal luxury and all you can eat buffets are probably the first thing that comes to mind. Sadly, few people realize that something really amazing is hiding right under their noses! Described by Unesco as "the best preserved Roman small town in North Africa" Dougga is an experience any history lover will be raving about for years to come. Prepare to be transported 2,000 years into the past, when the ancient Romans constructed their citadel here in the traditional 'opus africanum' style. Tribute stones complete with carved Latin text, Roman baths were known as 'tepidaria', and an impressive colonnaded portico built at the site of the town's former capital are just some of the features of this town that time forgot. Thousands of destinations offer pretty beaches, but there are few places on Earth that offer this kind of experience!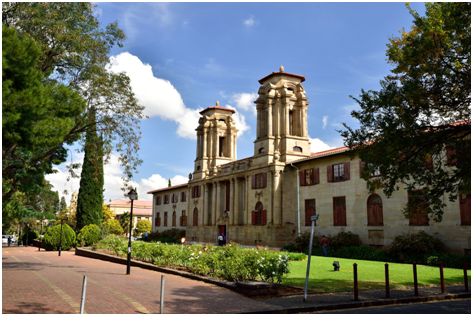 South Africa – Bloemfontein
With a name that means 'fountain of flowers', you'd expect Bloemfontein in South Africa to be a pretty place – and it definitely doesn't disappoint! Famous for their botanical gardens, the Orchid House, and old-style colonial architecture, there's even more on offer in this charming town than meets the eye. Although it is the country's judicial capital, it's seldom highlighted on the traditional tourist map – which is great if you want to escape the hustle and bustle of the country's more densely packed tourist destinations. Bloemfontein boasts an impressive variety of museums – from Naval Hill (complete with a planetarium) to the Choet Visser Rugby Museum, South African Armor Museum, Afrikaans Literature Museum, Art Museum and Anglo Boer War Museum to name but a few. The farmer's market and wildlife tours of the surrounding game parks are another big attraction, and a range of guest houses, charming bed and breakfasts and even a few more upmarket hotels provide a range of accommodation Bloemfontein too.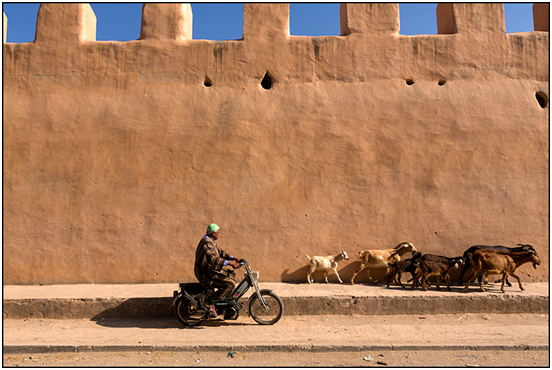 Morocco – Taroudant
If it's always been a dream of yours to ride a camel through the desert, then Morocco is one of the best places on the planet to do so. And nestled between the Anti-Atlas and High Atlas Mountains, surrounded on all sides by ancient ochre city walls, the small town of Taroudant makes the perfect quiet spot to call your home base. Largely unchanged for hundreds of years, recent additions do include some excellent local restaurants to sample that famous Moroccan cuisine!
Kenya – Malindi
Those visiting Kenya for the first time are usually directed towards the large cities of Nairobi or Mombasa or are whizzed straight from the airport off to the established safari parks.  The stunning beachside town of Malindi may be less well known, but there is an extraordinary amount on offer here. With its warm climate, coupled with simply exquisite stretches of palm-lined beaches and crystal clear waters, you could be forgiven for thinking you'd somehow been transported to a tropical island! All the traditional safari experiences are still right on your doorstep, however – just with a few less traditional options thrown in too. Beachside bars and restaurants provide refreshment, while you indulge in activities such as surfing, snorkeling, diving, and fishing, or just relaxing on the beach.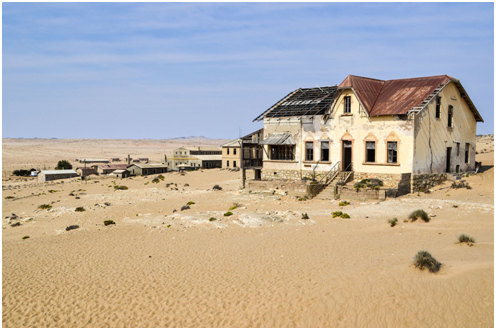 Kolmanskop – Namibia's ghost town
Most travelers to Namibia will find themselves staying in the nation's capital Windhoek, but to experience one of the world's most unique small towns of them all, you need to head in the direction of Luderitz. Continue 10 kilometers east from here, and you'll encounter the once thriving town of Kolmanskop. Once home to 300 German families and some 800 contract workers in the early 1900's, the town was the result of a great diamond rush. Some managed to make their fortune here, and a thriving community sprang up – complete with a hospital, casino, theatre and many grand stately homes. Like all such frenzies, of course, eventually the spoils ran out, and the town was abandoned. The Namib Desert has since been reclaiming her territory, and the grand buildings of old have been filling up with sand ever since. For those lucky enough to visit here, it's an eerie experience that you'll never forget.